NO INTEREST FALL SPECIAL!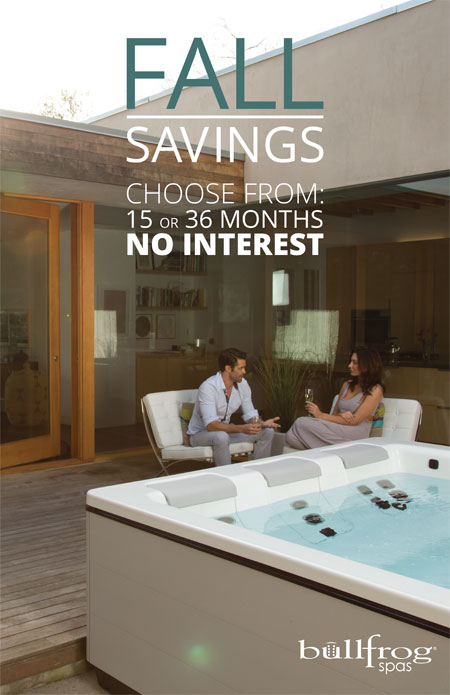 We also have...
SPA SPECIAL
For a limited time we are offering
$800 OFF in-stock hot tubs!
CALL US
or come by today.
We have the top models of hot tubs / spas available on the market today! We carry best in class Bullfrog Spas. This unbeatable line of hot tub/spa has wonderful options available to customize your model. Select the Bullfrog Spas line below to learn more.
Bullfrog Spas are the world's only luxury hot tubs equipped with the patented JetPak System. JetPaks are modular hot tub jets that can be interchanged at any time now or in the future. JetPak® Technology delivers incredible power, maximum versatility, and allows you to upgrade your spa's jetting with new JetPaks anytime. JetPak interchangeable hot tub jets.
The Difference is JetPaks
Because of the patented JetPak System, Bullfrog Spas are completely customizable and upgradeable, are virtually leak-proof, and are extremely energy efficient. Bullfrog Spas use 90% less plumbing and we have eliminated diverter valves, which, gives Bullfrog Spas more pressure and more powerful jets than the competition.
The Leader in 100% Wood-Free Construction
EnduraFrame hot tub support structure Bullfrog Spas are exactly what you expect your luxury hot tub to be, above and beneath the surface. Unlike nearly every other luxury hot tub brand, including those that are priced at the top of the spa price range, Bullfrog Spas are constructed using state of the art manufacturing technology and the most advanced and durable materials available. This ensures that you experience years of worry-free use.
Bullfrog Spas are built on our EnduraFrame support structure. This structure is precision engineered and is made of 100% wood free injection molded support components. Because there is no cutting of wood 2x4s or 2x2s, like other spas use, all human error is removed and Bullfrog Spas fit together perfectly every time. The end result is maximum quality and durability to give you years of hassle free relaxation and enjoyment.
Every piece of Cutting edge JetPak Technology and unmatched durability and function give you peace of mind and allow you to enjoy the ultimate reason for purchasing a hot tub... your well-deserved rest & relaxation!
Also after you have had time to review the models below, visit the Bullfrog Spas website to learn about Bullfrog's exclusive SpaDesign software! This innovative program allows you to design your best hot tub online, one that is personalized just for you. You choose your JetPak massages, your colors, your features, and your accessories. SpaDesign will also allow you to get the contact information for the Authorized Dealer near you. Launch SpaDesign.
Bullfrog Models & Jet Paks
Extra Large Spa (6-8 People)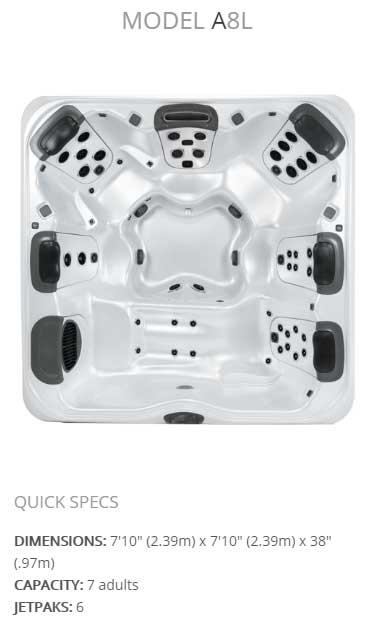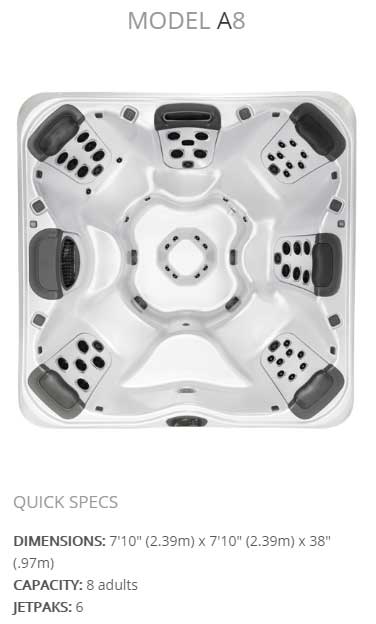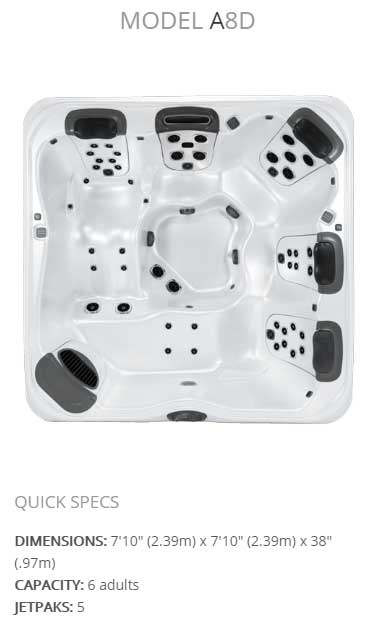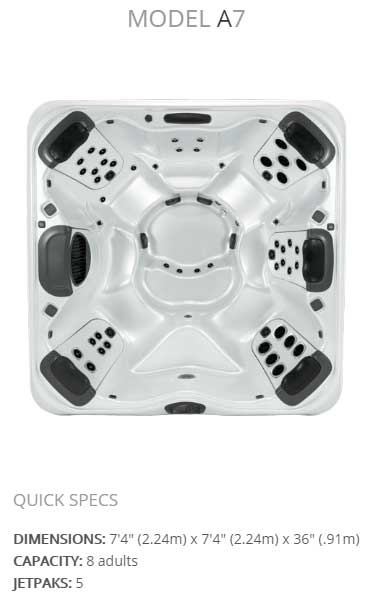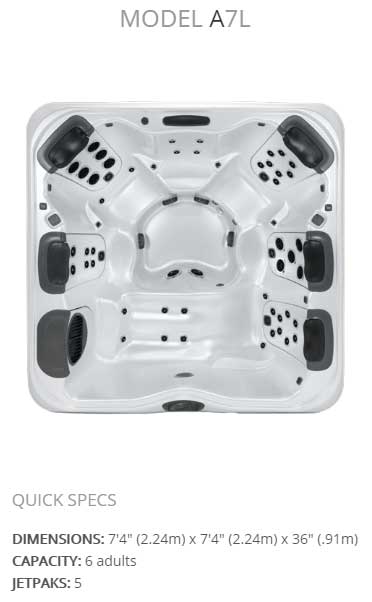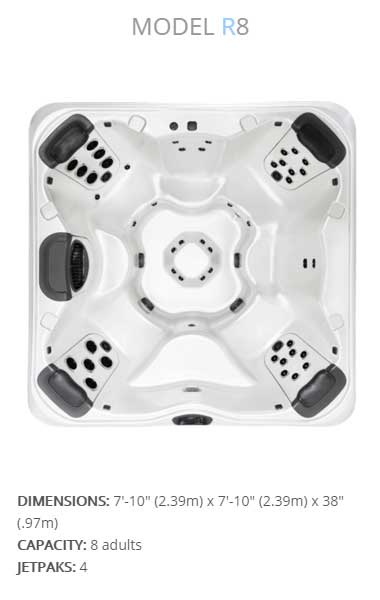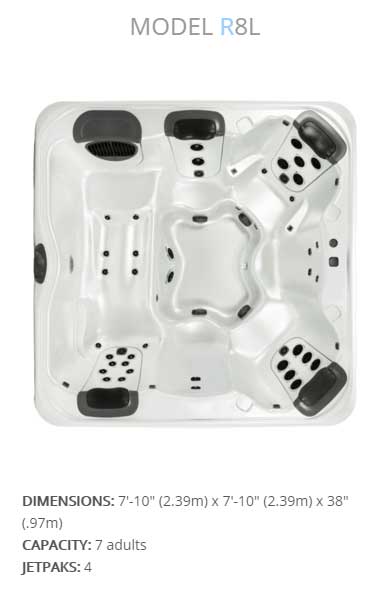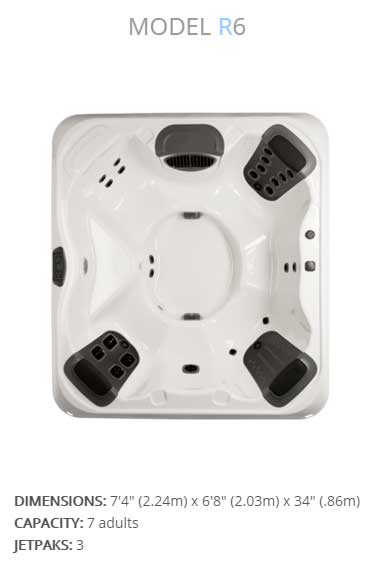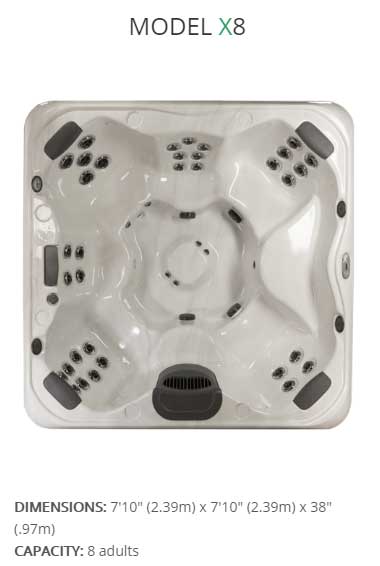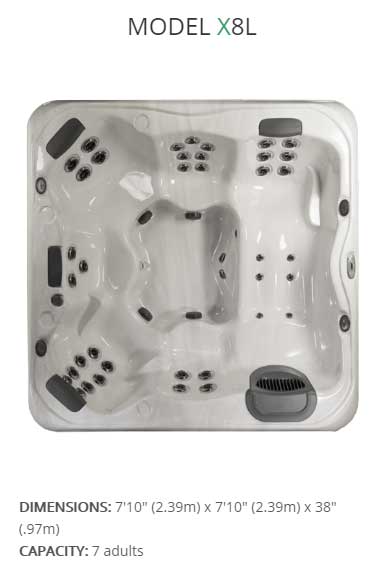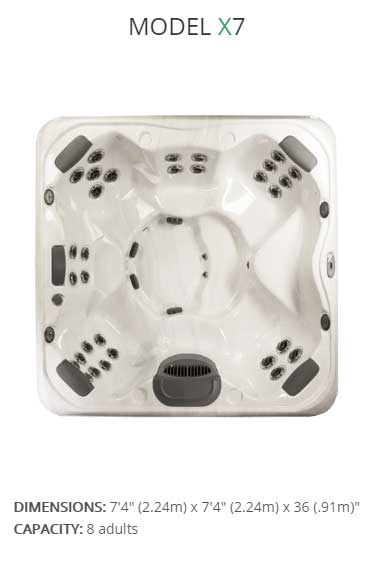 Large Spa (5-6 People)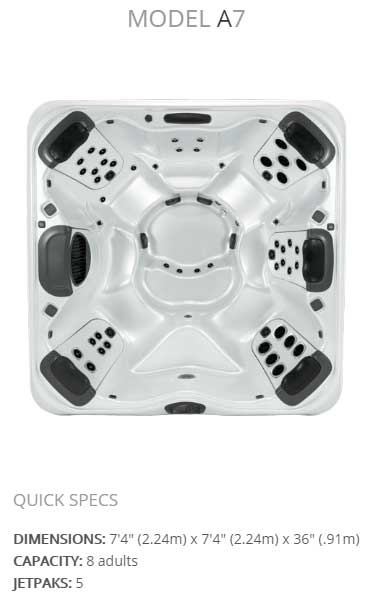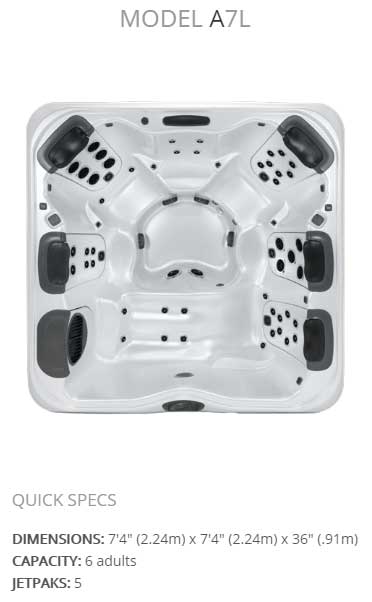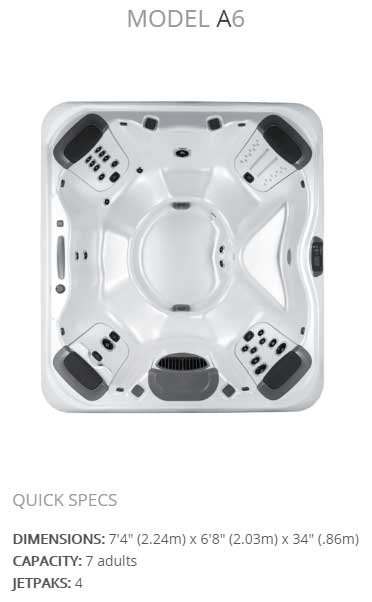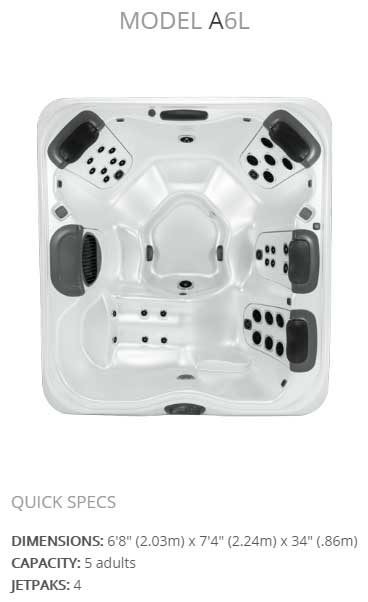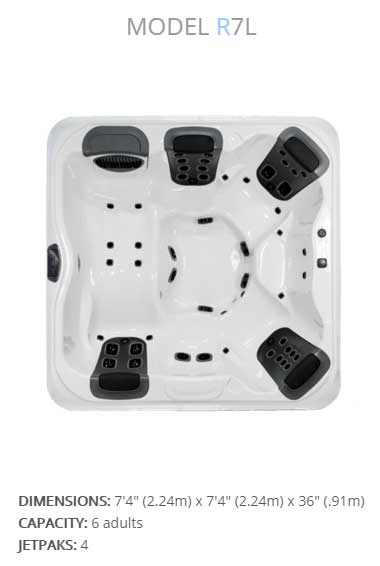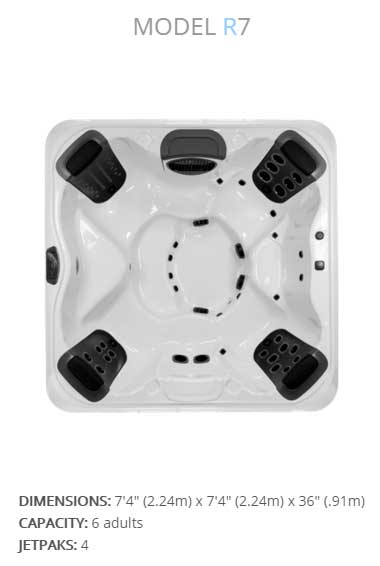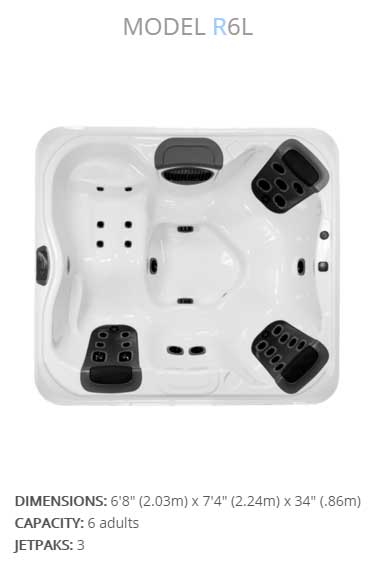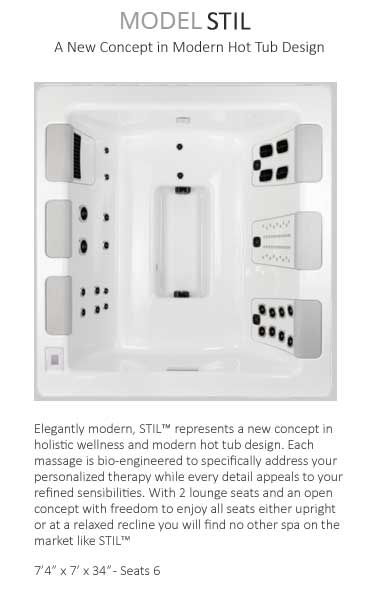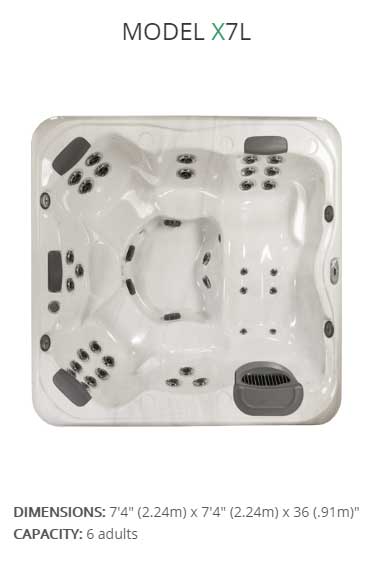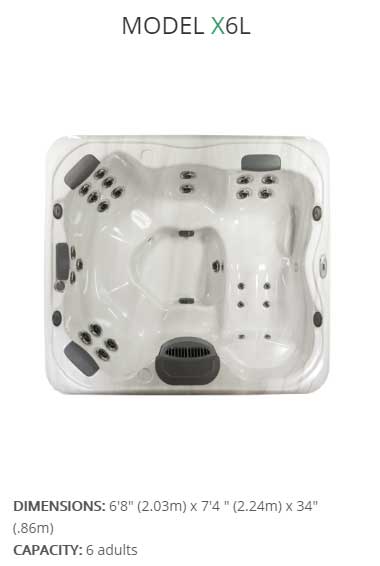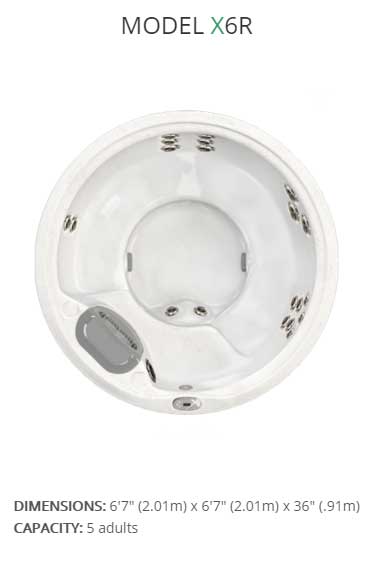 Intimate Spa (1-3 People)